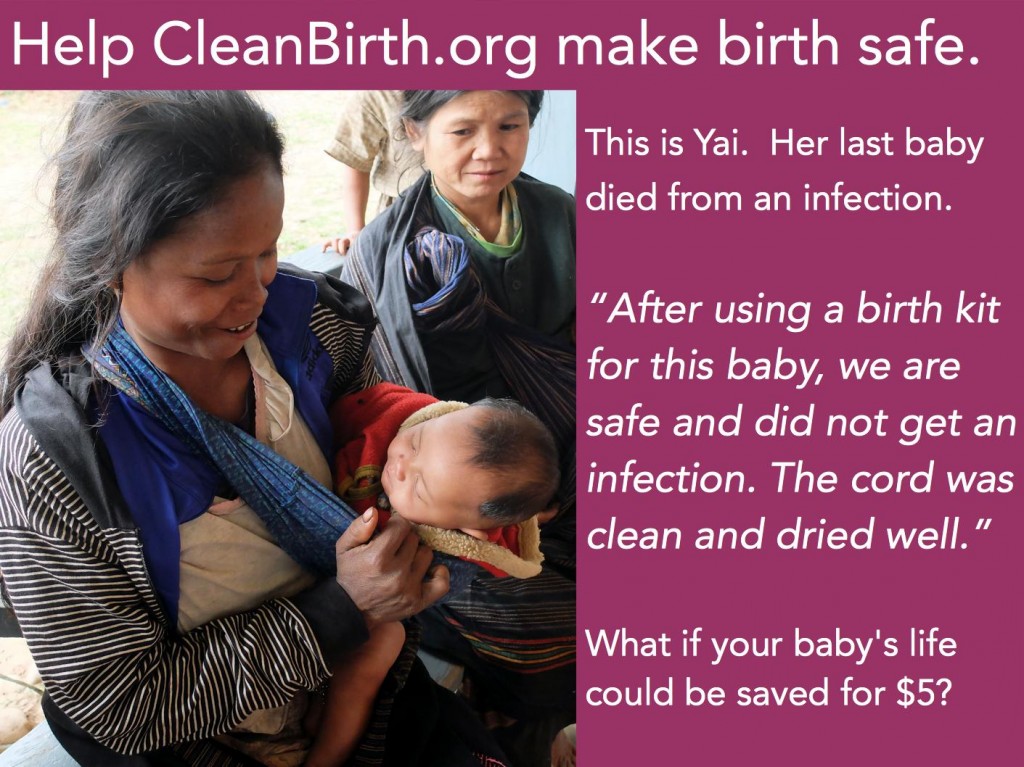 Here is another story of how the efforts of one person can save lives. I am honored to be part of World Moms Blog where I write and edit with other moms from all around the world. I am continually inspired by them, and as I edit our weekly Social Good or World Voice piece that goes up each Tuesday, I often find myself wiping the tears away during an emotional or beautifully written piece. Kristyn Zalota is one of those writers and the founder of the non-profit CleanBirth.org . CleanBirth.org works to prevent the needless deaths of mothers and babies in Laos, where maternal and infant mortality rates are among the highest in the world.  I am in awe of her, what she has built, and accomplished in less than two years with CleanBirth.org.
Already with a local Lao partner Our Village Association, CleanBirth.org has provided 2,000 AYZH Clean Birth Kits, served 150 villages, trained 15 nurses and 20 Village Volunteers.  The nurses trained about Clean Birth Kits and safe birthing practices, have begun passing their knowledge to women from each remote village.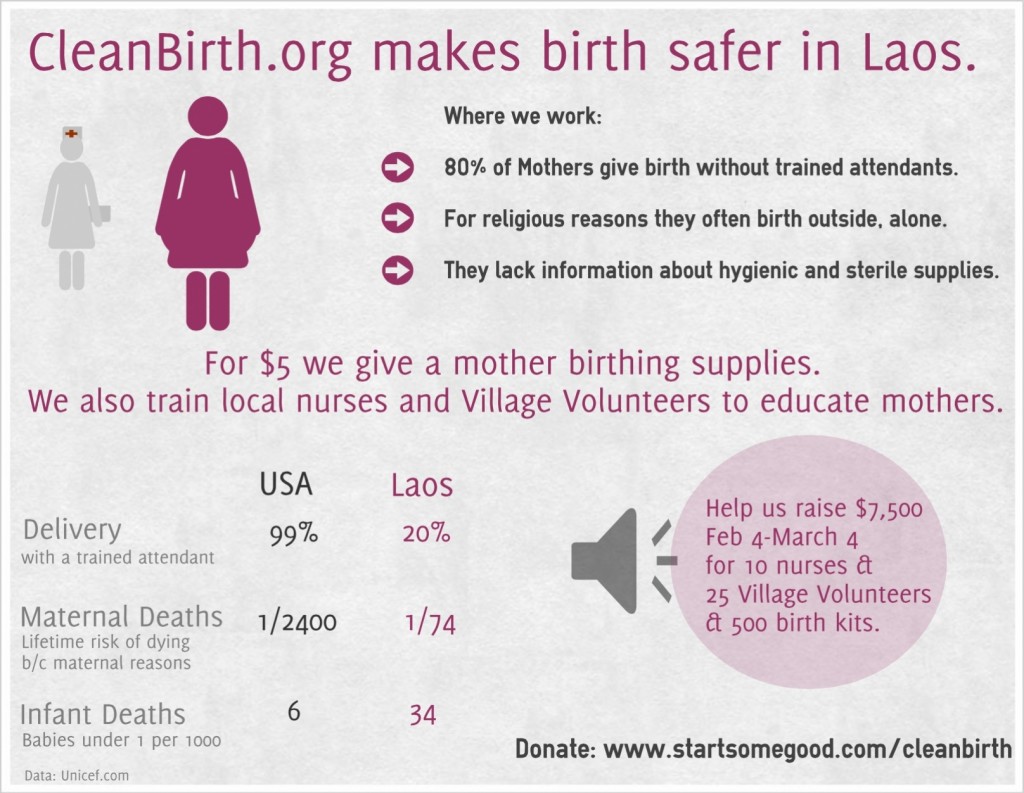 This week from February 4-7th, World Moms Blog,
Multicultural Kids Blog
, and
Girls Globe
are coming together to support World Moms Blog contributor, Kristyn Zalota's, organization, 
CleanBirth.org
 by kicking off a crowd funding campaign to raise $7,500! These funds will help maximize a visit from Yale Midwifery students scheduled for July 2014 during which 30 nurses will be trained in the World Health Organization's Essentials of Newborn Care. The Essentials are: clean birth, newborn resuscitation, skin to skin newborn care, basic newborn care and breastfeeding.   This information will then be incorporated into the Village Volunteers training. By providing access to the midwives from Yale, our Lao partners, the local nurses, and Village Volunteers will have more tools to improve care for mothers and infants.  This promotes the CleanBirth.org mission to make birth safer by empowering those on the ground with the training and resources they need.
For just $5 CleanBirth.org provides a mother with all the hygienic birthing supplies she needs to make birth safe. That can save both the life of a mother and a baby.  Funds also go towards training nurses and Village Volunteers to teach mothers in remote areas about safe birthing practices.   You can help by joining the Twitter Party on the 6th, and then the crowd funding campaign,  where for as little as $5 you can help save two lives, and make sure that women like Yai have safe births for both mother and child.