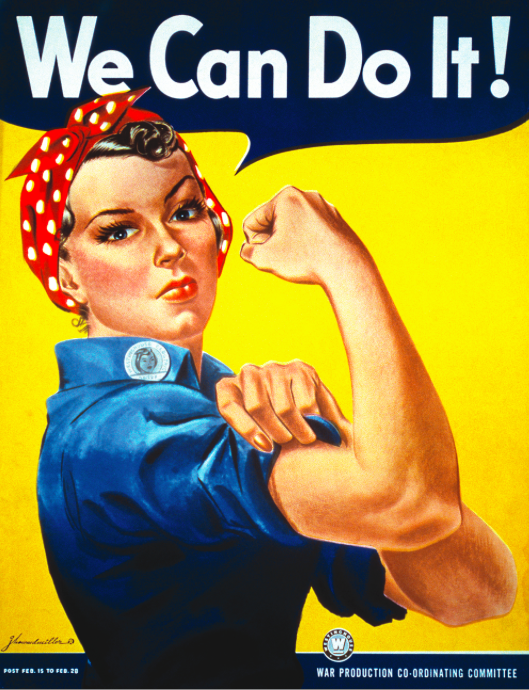 Show your #Strengthie #WtihStrongGirls everywhere! What is a #Strengthie? Inspired by the Iconic Rosie the Riveter image One Girls and Women has launched the #WithStrongGirls movement as part of their larger #PovertyIsSexist Campaign that focuses on the impact of poverty on girls and women. One of the calls to action is to take a "Strengthie" which is a selfie that shows your strength in the style of that iconic Rosie the Riveter image. The pose shows that we stand with girls and women around the world to call on world leaders to recognize the disparity between the sexes when it comes to poverty. Women and girls are disproportionately impacted by poverty, and by uniting in this campaign we signal that we stand together to change that. Poverty can only be eradicated when women and girls are put in the forefront of development.

In support of this campaign, nine of Africa's most talented artists, Victoria Kimani, Vanessa Mdee, Arielle T, Gabriela, Omotola, Judith Sephuma, Waje, Selmor Mtukudzi, Yemi Alade, and Blessing, came together.  The artists from seven different countries, created a new anthem called "Strong Girl" that celebrates the power of girls and women everywhere.  And I am definitely adding this to my workout playlist! It truly inspires the inner strong girl in me.
Each artist contributing in the writing of the verses. The lyrics of "Strong Girl" call out the importance of standing with girls and women everywhere. All over the world, girls and women are showing their strength and achieving extraordinary things, despite the barriers they face. It's time to stand with girls and women, because together we're stronger. – ONE Girls & Women
Join us! Here are three ways to stake a stand:
1. Share the "Strong Girl" music video.
2. Sign our Poverty Is Sexist petition for world leaders to deliver real change.
3. Take part in this visual and virtual demonstration by taking  a #strengthie (your own version of the iconic 'Rosie the Riveter') to show the world you stand #WithStrongGirls, post it to social media and then tag your family and friends and encourage them to do the same. Here's mine.