When I met the publisher of ORIGIN Magazine, Maranda Pleasant, at the Social Good Conference in New york City last October I never imagine that seven months later I'd be IN one of the issues of ORIGIN! OK, so this is my Mike Wizowski moment, and I'm merely a thumbnail on page 74, but I'm just so excited to be in the same magazine as Giselle (and not as a fashion don't)!!
Yoga. Art. Music. Conscious Lifestyle. Humanitarianism. Sustainability. One Platform.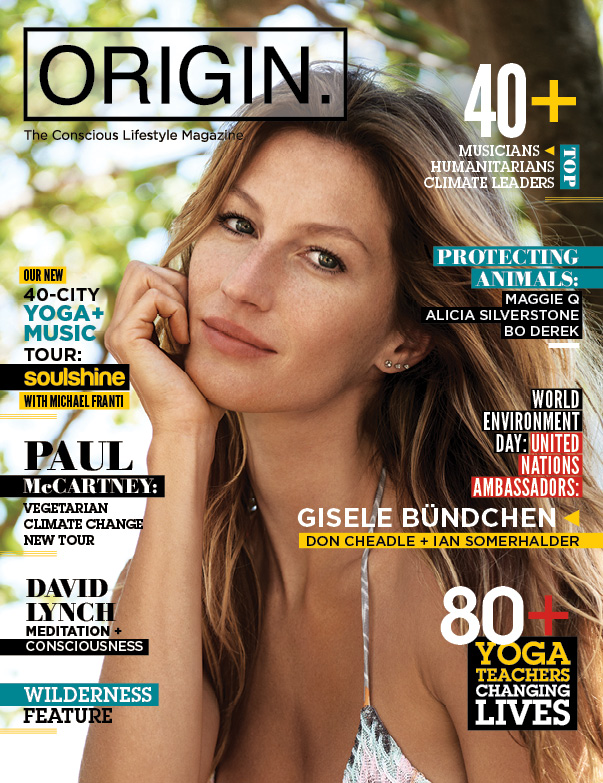 The new issue just hit  newsstands nationwide , and highlights the SOULSHINE Tour with Michael Franti launching in June. The tour will be coming to a city near you, and it is going to be incredible. SOULSHINE brings music and yoga together like never before, and  I'm thrilled to be the Rhode Island Ambassador for it! When I found out I needed to submit a photo I immediately asked my talented friend Rebecca Stearns of Rebecca Stearns Photography to take it for me. Maranda asked each ambassador to answer the question;
What Makes Your Soul Shine?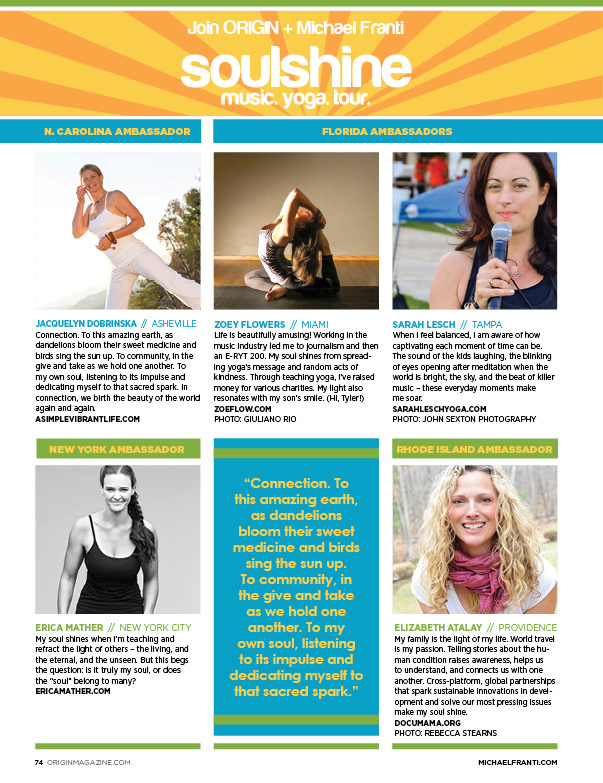 If you have ever experienced ORIGIN Magazine then you already know what a pleasure this high quality publication full of amazing content for mind, soul, and body is to dive into. Maranda Pleasant, pours her seemingly boundless passion and energy into every issue with features on all of the things I love to read about.   Topics such as social good, the environment, yoga, music, global issues, mind/body health, and art, are explored through interviews and stories with celebrities, and leading experts in their field. To me ORIGIN magazine is the evolution of what magazines should be, a vehicle for inspiration and positive impact in our lives and our world.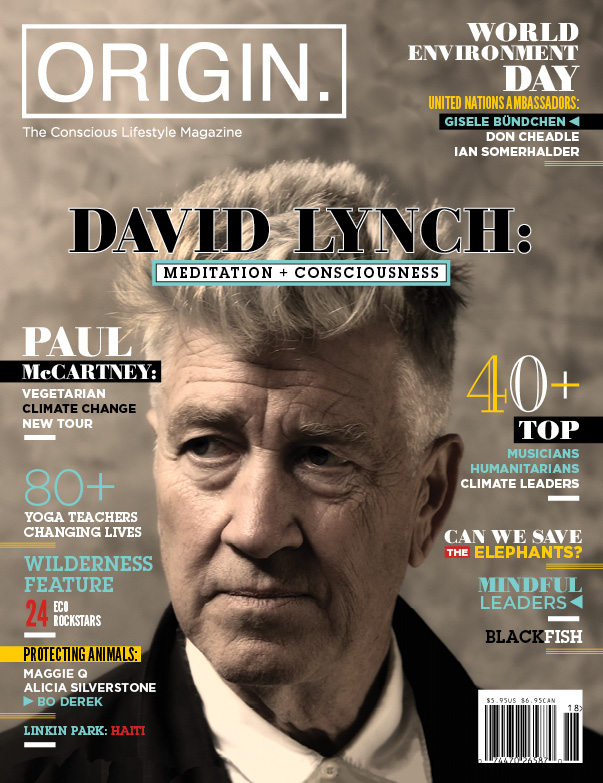 *All photos courtesy of ORIGIN Magazine